Your faithful blogger somehow missed this article and video when it was published in October, 2016 by al-Arabiyya. Note the subject is covering her face with fabric to retain some privacy, but since she is filmed with her husband and her voice is not disguised, no doubt her family knows she was filmed driving and it's socially accepted among the people living in the desert. The article, including a link to the video of her interview in Arabic is pasted in below and a link to the article is
here.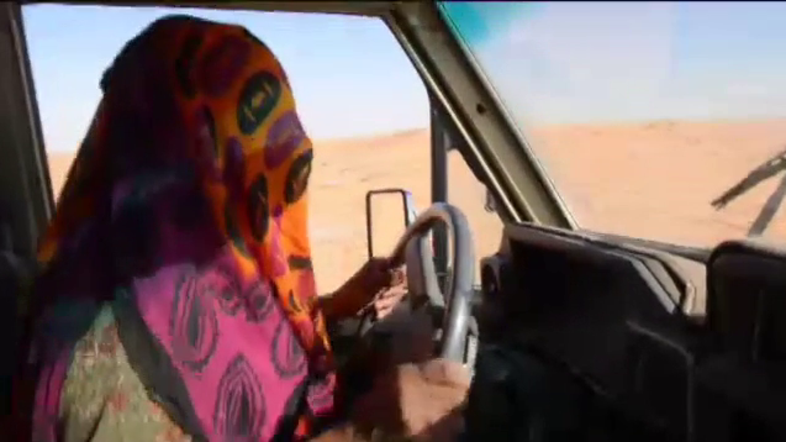 Despite popular beliefs, many women in Saudi Arabia drive their cars in order to run errands and get from place to place. (Al Arabiya)

Mohammed al-Harbi, AlArabiya.net
She does not own a driver's license, but that is no obstacle for Wazna, who has been driving her truck in the open desert of al-Dahna ever since she was a child.
Last Update: Tuesday, 18 October 2016 KSA 19:10 - GMT 16:10