On October 9, 2014, this story was sent out from AFP, and here is the version from alArabiya. A link to the story is
here,
and the text is printed below.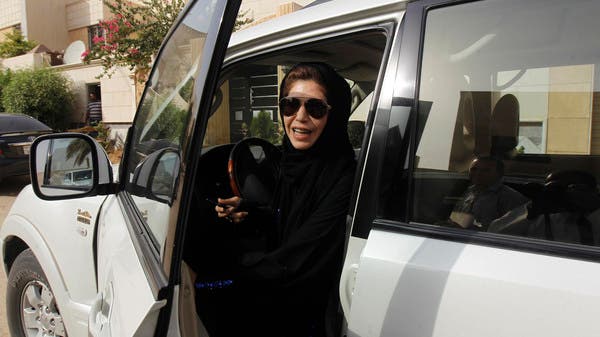 Female driver Azza al-Shmasani alights from her car after driving in defiance of the ban in Riyadh June 22, 2011. (Reuters)
Activists in Saudi Arabia are revving up a right-to-drive campaign using social media in the kingdom, where women are faced with a de-facto ban from getting behind the wheel, a campaigner said on Thursday.
An online petition asking the Saudi government to "lift the ban on women driving" has attracted more than 2,400 signatures ahead of the campaign's culmination on Oct. 26.
Activists are also encouraging to women to post pictures of themselves driving using a Twitter hashtag, as well as on Instagram and YouTube.
"We are trying to do something to refresh this demand" that women be allowed to drive," one activist, Nasima al-Sada, told AFP.
"It doesn't stop," she said of the national campaign.
"We are asking the ladies to sit behind the wheel and take action" on October 26 "or any day", Sada said from the kingdom's Eastern Province.
Last year, activists also focused their demands on Oct. 26 -- which they call a "symbolic" date as part of efforts to press for women's right to drive.
At least 16 Saudi women were fined for taking the wheel on Oct. 26 last year.
Forced to cover from head to toe, Saudi women still need permission from a male guardian to work and marry.
Last Update: Thursday, 9 October 2014 KSA 16:34 - GMT 13:34